March 4th, 2012 (03:08 pm)

Feeling: content
Whale watching trip photos~
Unfortunately we only saw one gray whale, and he was in super shallow water the first time, and kept diving down deep on his way to another feeding area the second time so we weren't able to get close.

It was a lot of fun and I'll admit I'd love to go back out during October when it's Orca, Humpback, AND Minke whale season. : D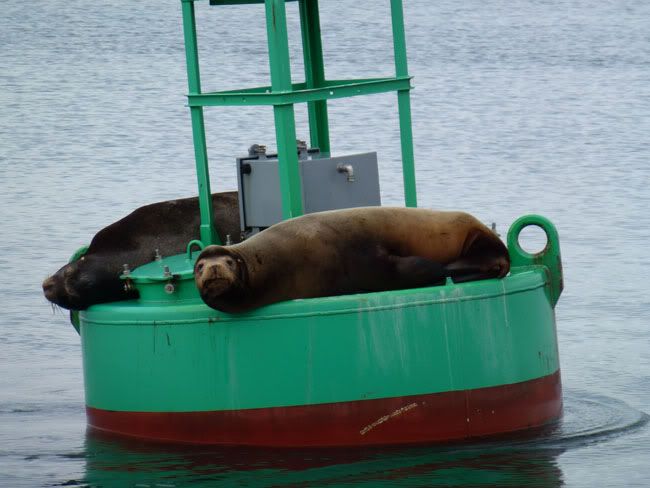 Pair of sea lions hanging out near the marina that we saw on the way out. c: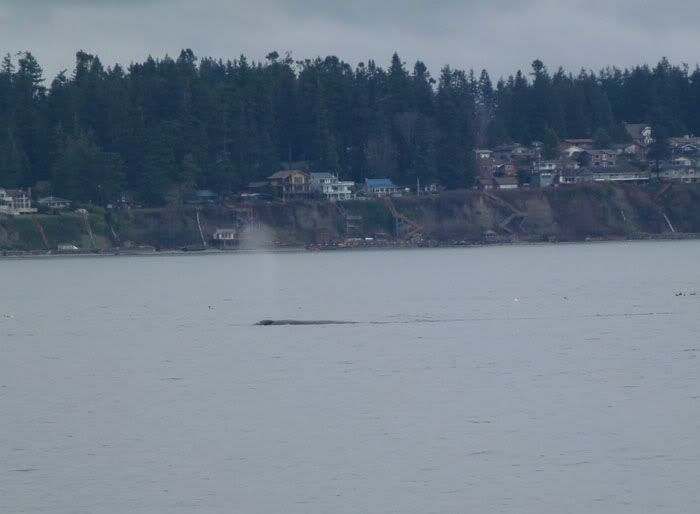 There he is~
He did a few head lunges that would have made great photos if I had actually had my camera out when he did them 8I



And again c:

We went off to try and find other whales but had no luck, saw lots of seals, sea lions, and harbor porpoises but none came close enough to the boat to get a good look at.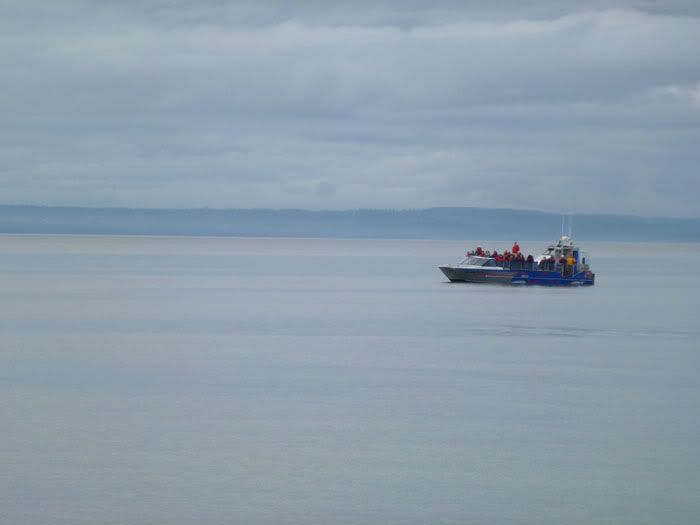 On our search to find the first whale again we heard where he was from another tour group and hurried over to the area, we saw him and then followed him for a while. He was somewhere between our boat and this other one but was being a butt and wouldn't come up haha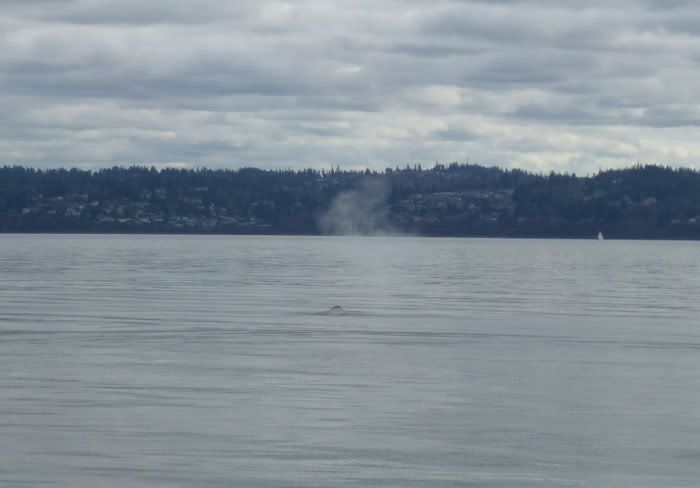 The last picture I was able to get of him, he was staying under for so long that it was hard to predict where he'd surface. By this point we were an hour late but it was the first trip of the season so the captain didn't care haha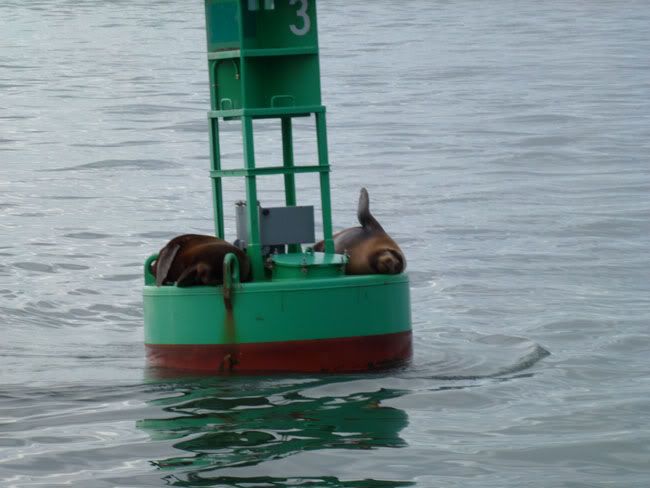 The same two sea lions on the way back in, one of them decided to wave at us baw it turned out blurry

Their blog puts it better and more concise than I could:
What a day! We had gray whale #53 hang out with us a couple of times! The weather called for a rainy, windy day, but we didn't see a drop! The sun actually came out to visit as well! Our day started out with surf scoters and Barrow's golden eyes. On a channel marker, we found two California sea lions hauled out. We made our way out to Possession Sound and found two more California sea lions hauled out on different channel marker. We turned north and Captain Michael found us the first gray whale of the season! Great job Michael! The whale was in the river delta, engaged in some feeding behavior. We could see his fluke out of the water as he was eating on the ocean floor. He also did quite a few head lunges! It was amazing to see his face! We continued north to see what else we could find. We saw numerous harbor porpoise, harbor seals and birds. At the south end of Camano Island, we spotted an eagles nest and three bald eagles, one perched in a tree and two soaring above the island. We headed south again, in search of our whale again. Then, three eagles started soaring ahead of us. They were swooping down to pick up a sea duck carcass. They were unsuccessful, but it was amazing to watch them try multiple times! They soon gave up and flew off. We kept all eyes on deck to find #53. Eventually, our persistence paid off, we found him again! He was engaging in a sleeping behavior with a 10 minute down time. He changed his behavior again and made his way south. His down time was about 4 minutes. He actually swam right under the boat and popped up on the other side! We had a couple of great looks! We were on the late side, so we headed back toward the dock. We saw the same sea lion lounging on the marker, but one decided to wake up a bit and wave goodbye to us! It was a wonderful first trip of the year! What a kick-off to the season!